MARCO POLO City Guides
A City Guide to the residents of a city? You'll be surprised how much that is unknown offer Berlin, Dusseldorf, Frankfurt, Hamburg, Cologne, Munich, the Ruhr, Stuttgart, Vienna and Zurich.
The MARCO POLO City Guides you will find important addresses and dates for each city for the year 2013. A comprehensive "instructions" to re-discover these cities: culture, gastronomy, while shopping and at night, sporty and relaxed.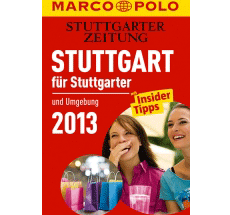 MARCO POLO City Guides
Your guide to the city
Only available in German language and for German cities.